As a teenager, Joe Covelli spent a few summers washing his neighbor's airplane so he could be treated to flights over southeastern Wisconsin. As the years passed, he never lost interest in flying and eventually became regional manager for a medical helicopter company.
THE BEGINNING
In 2017 and 2018, Joe purchased Air Command International and Skywheels Rotor Blades respectively, and relocated them to River Falls, Wisconsin. As president and owner of two aviation companies, Joe's goal is to make flying a small aircraft affordable and fun. Joe shared, "One facet of our business is engineering and producing the parts for a gyroplane rotorcraft that looks like a helicopter, but flies like an airplane. A second facet is manufacturing the rotor blades that go with the gyroplane." The parts are sold as a kit the owner assembles. Upon completion and inspection by the FAA, the owner-builder can fly the gyroplane under FAA "Sport Pilot" privileges.
Six months into his new ownership of Air Command, the company's rotor blade supplier sold the business, making the future of obtaining rotor blades uncertain. Faced with the supply challenge, Joe purchased the Skywheels name, original tooling and test equipment. Skywheels hadn't been manufactured since 2002, and Joe's challenge was refreshing the gyroplane models and bringing Skywheels rotor blades back to market.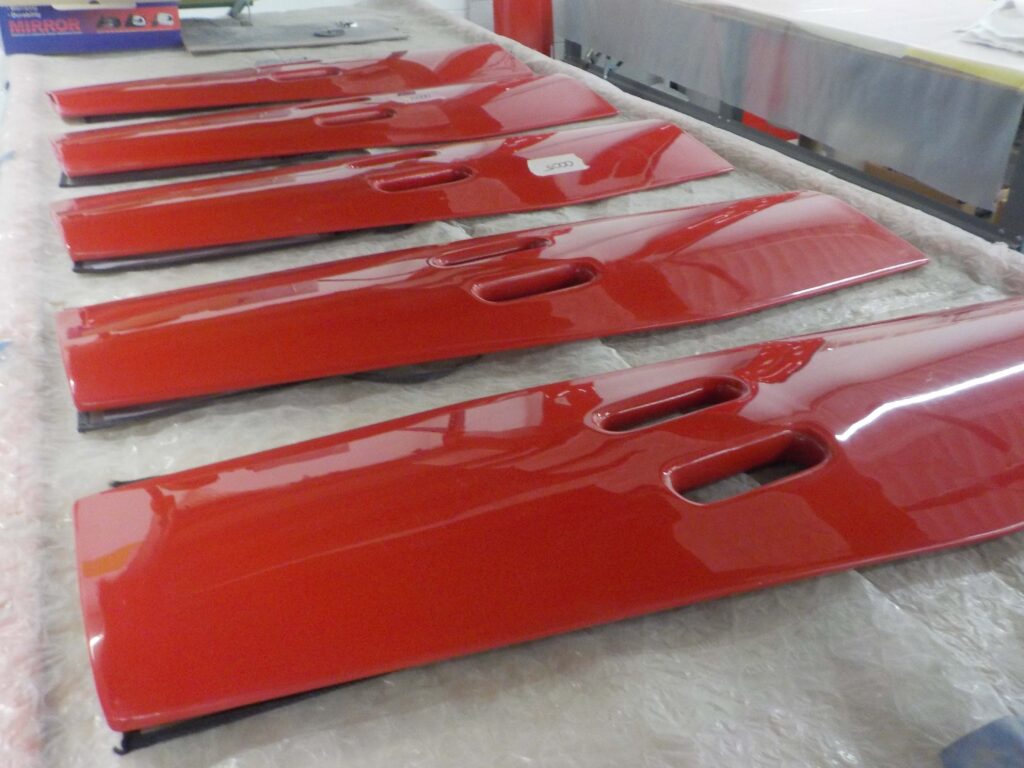 THE RESOURCES
Joe turned to his network of professionals. He asked local respected business owner, Dick Rinehart, to provide guidance in buying Air Command and Skywheels. Next, he turned to the Pierce County Economic Development Corporation, who helped Joe minimize the daunting task of getting started and writing his budget. He said, "I realized I didn't have to know everything. I just had to know enough to ask questions and find people with the answers." Others who assisted along his entrepreneurial journey were SCORE, the Regional Business Fund and the UW-River Falls Small Business Development Center (SBDC).
Joe said of working with Karen Schaffhausen, a consultant at the SBDC, "She provided focus and guidance and brought to my attention opportunities and approaches I hadn't thought of." She helped with staffing strategies, manufacturing outreach, sales projections and setting future business goals. Joe also valued the six-week E-commerce Academy offered by the SBDC because it led to website enhancements he had not considered.
Another important partnership developed in 2019, when Joe discovered Blackhawk Aerospace Composites in Kentucky. The company traditionally worked with large, commercial aerospace and defense industry clients but was impressed with the opportunity and product Joe presented. Blackhawk recently dedicated 5,000 square feet at their new facility to manufacture Skywheels rotor blades and gyroplane kits for Air Command.
THE FUTURE
The company is now ready to sell the rotor blades and the single-seat gyroplane kit. They will soon begin production of a two-seat inline tandem gyroplane. The company also seeks to return to exporting products internationally. Since Skywheels and Air Command began in the mid-1980s, both companies are well known and previously had a robust network of 50 dealers worldwide. Since Joe regularly receives requests to export products and there are special aircraft exporting requirements, he was excited to receive help from an expert.
Joe said, "Having a resource like Chris Wojtowicz, an SBDC Export Trade Consultant who has specialized in exports for 25 years, is extremely helpful. Because of his approach and knowledge, our plan to achieve exporting goals will happen much sooner than we expected."
Keep an eye to the sky to see where Joe, Skywheels and Air Command soar off to next at www.aircommand.com.
Want to see more? Check out the Air Command and Skywheels pictorial.
"Karen provided focus and guidance and brought to my attention opportunities and approaches I hadn't thought of."
Joe Covelli
Air Command International and Skywheels Rotor Blades
Accomplishments with UW-River Falls SBDC:
Staffing strategies
Manufacturing outreach
Sales projections
Business goals strategies