Throughout 2020, the Wisconsin SBDC's 40th anniversary, the network is shining a spotlight on the talented team that makes our work possible.
Started with the SBDC: Dan began his current role with the SBDC in June 2018, but he had previous experience working with the UW-Oshkosh Alta Resources Center for Entrepreneurship and Innovation (CEI). He also completed his undergraduate studies at UW-Oshkosh and is currently pursuing his MBA.
Famous person he finds inspiring: Elon Musk is an out-of-the-box thinker who inspires Dan with his life-changing and world-changing work. Dan cited Musk's recent mind-boggling work on an implant to use as a means to treat brain injury and trauma.
Enjoys about SBDC work: It makes Dan proud to see the smiles on clients' faces. "Helping clients figure out how to approach their next challenges is what it is all about," Dan said. Since clients have new situations all the time, every day at the SBDC is exciting for Dan. He is looking forward to running the high school business model competition the SBDC is hosting in April 2021.
Happiest when: Traveling with his wife! Dan was married in July this year and looks forward to a honeymoon with his bride when it is more safe to travel. He also loves spending time with Scooter, his one-year-old black lab puppy! Being part of networking and young professionals' groups is important to Dan as well. He loves to attend and support events put on by his local clients.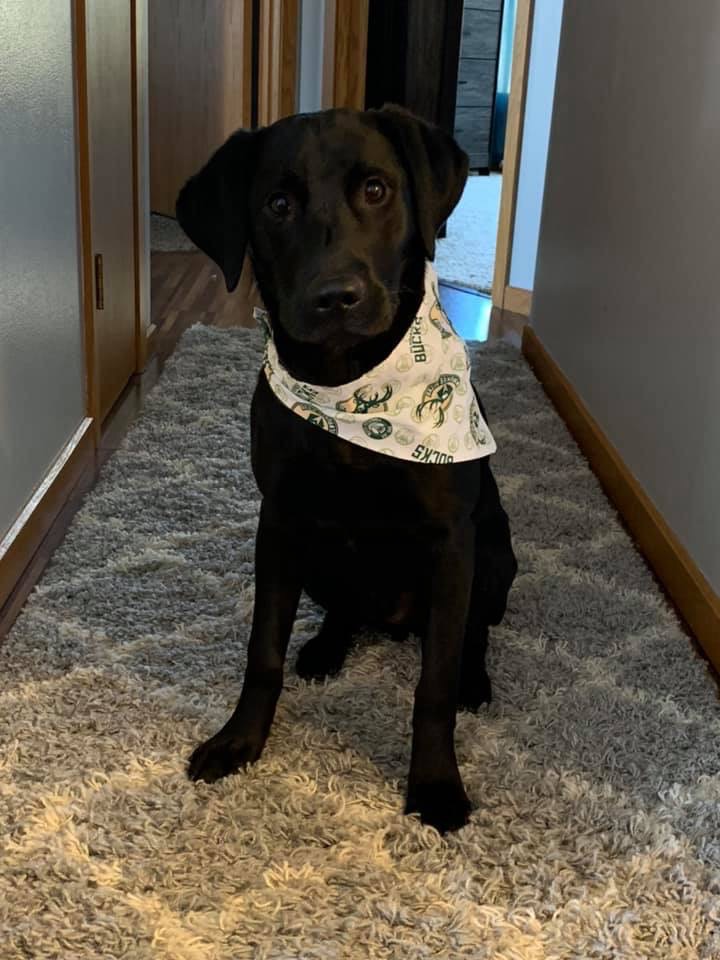 Something exciting happening at UW-Oshkosh SBDC: Preparation for the virtual events that will happen as part of WI StartUp Week in November is keeping Dan busy. He is organizing the event for the Oshkosh region, strategizing and planning with economic development organizations and other community partners.
Recommended podcast: A podcast that Dan has been listening to is How I Built This with Guy Raz. The podcast is filled with interviews with founders and executives who share their stories, highlighting early challenges and successes.
Favorite quote: "You are the average of the five people you spend the most time with." – Jim Rohn. Dan likes this quote because he finds it helpful when reminding students about their inner circle and when advising clients about co-founders and advisors.
Silver lining during COVID-19 pandemic: One silver lining Dan sees is that people are willing to support local small business during the pandemic. The community wants to see local business survive and thrive. He believes, "Brighter days are ahead. We just need to hang in there."
Recommended book: The book Linchpin: Are You Indispensable? by Seth Godin is one Dan values because of its strategies to stand out and its methods to get involved, build a career and become essential.
Quote from Tom McDermott, Interim Center Director at UW-Oshkosh SBDC: "Dan is a great SBDC colleague and friend. He is perennially positive and eager to help however he can. He is a social media marketing and website pro. He handles all our office outbound marketing and communications. He is constantly organizing mentor events for students and bringing in interesting speakers. And I know his clients really appreciate his consulting style as he is a listener. Dan is a terrific member of the SBDC team – we are lucky to have him!" 
See all of our staff spotlights and 40th Anniversary celebrations, as well as all of our team bios across our 13 centers.