The Wisconsin Small Business Development Center Network has created this page to anchor important resources and information during the COVID-19 pandemic.

Staff across all of our centers are available to work with you via phone or virtual means.
We're here to help.
The U.S. Small Business Administration's Economic Injury Disaster Loans (EIDL) are available to small businesses.
These working capital loans may be used to pay fixed debts, payroll, accounts payable and other bills that could have been paid had the disaster not occurred.
EIDL applications will be processed on a first-come, first-served basis; contact SBA disaster customer service if you have a question about your loan status.
Note: The SBA has other coronavirus relief measures in place; check for your cross-program eligibility.
En español: You can also learn about all of the SBA relief programs in Spanish.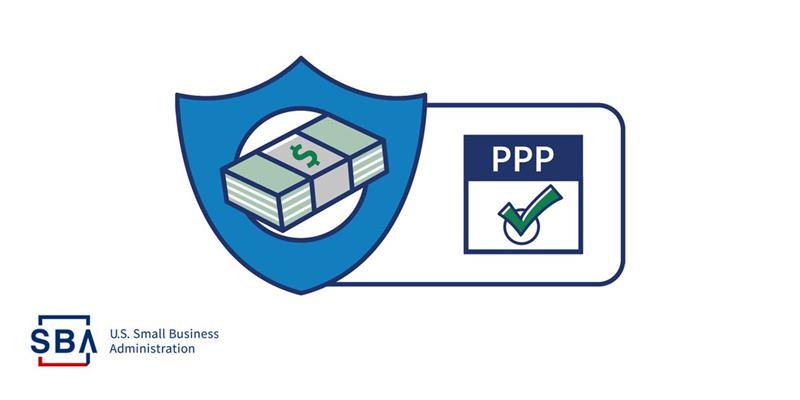 Paycheck Protection Program
NOTICE: The SBA has reopened applications for the Paycheck Protection Program First Draw PPP Loans AND Second Draw PPP Loans. The program is now open to all lenders.
The Paycheck Protection Program is an SBA loan designed to provide a direct incentive for small businesses to keep their workers on the payroll. SBA will forgive loans if all employees are kept on the payroll for eight weeks and the money is used for payroll, rent, mortgage interest or utilities.
If you are looking for a lender, use the Lender Match Tool. Otherwise, check our Paycheck Protection Program FAQs or contact us.
NOTE: To check the status of your application, contact your lender.
PPP Loan Forgiveness: The loan will be fully forgiven if the funds are used for payroll costs, interest on mortgages, rent and utilities (due to likely high subscription, at least 60 percent of the forgiven amount must have been used for payroll). There are three options for applying (Spanish versions also available on the main PPP page); learn more in the forgiveness FAQ or check out the Factsheet for Borrowers: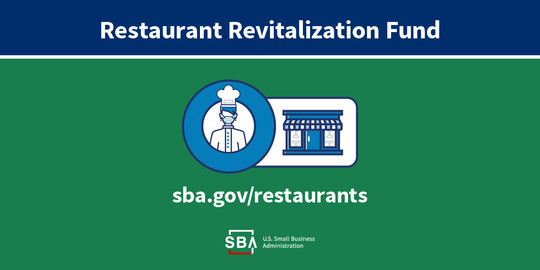 Restaurant Revitalization Fund
The U.S. Small Business Administration's Restaurant Revitalization Fund (RRF) was established by the American Rescue Plan Act.
The RRF will offer $28.6 billion in grants to hard-hit restaurants and bars, with restaurants able to apply for grants based on lost revenue. Additionally, $5 billion of that total will be set aside expressly for businesses with 2019 gross receipts of less than $500,000.
Generally speaking, restaurants can apply for grants that are equal to 2020 gross revenue minus 2019 gross revenue. (Grant funds will not be taxed like income.)

For businesses in operation for all of 2019 and 2020, the maximum grant size will be $5 million for restaurants and $10 million for restaurant groups.
The grants can be taken even if businesses have received other federal relief, including PPP, EIDL and the Employee Retention Tax Credits, though any PPP loans already received will be subtracted from the eligible grant total.
NOTICE: The Restaurant Revitalization Fund is NOW OPEN as of 11 a.m. Central May 3.
Restaurants will be able to apply via the web or trusted point-of-sale (POS) service providers. Prepare your documentation and learn more about how to apply. IMPORTANT NOTE: On Days 1 to 21, the SBA will accept applications from all eligible applicants but only process and fund priority group applications: businesses owned by women, veterans or socially/economically disadvantaged groups.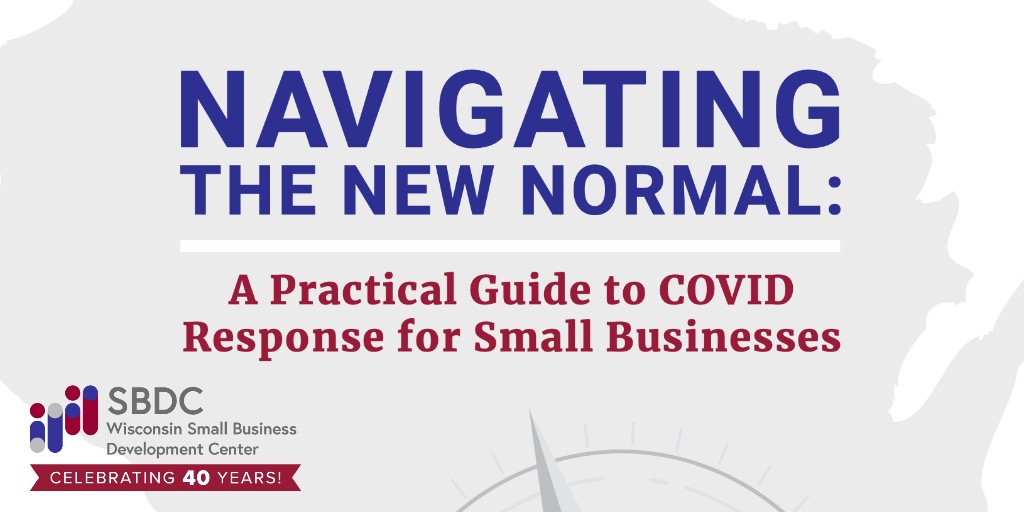 Navigating the New Normal Guide
The ongoing uncertainty of this pandemic can be just plain overwhelming. But it doesn't have to be, with the right attention to planning. This workbook, developed by the Wisconsin SBDC to incorporate months of learning from experts and clients, offers reflection questions, checklists and goal-setting prompts to help you move forward.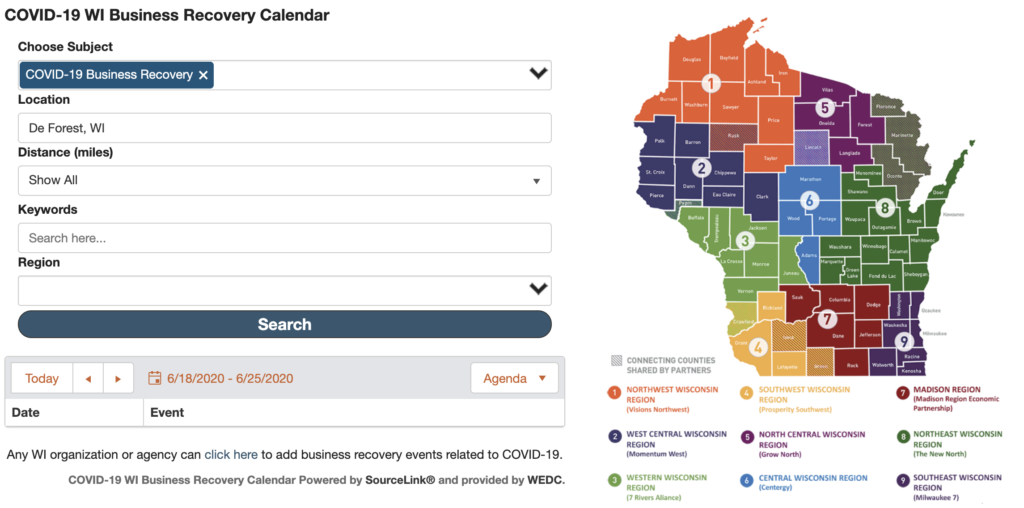 COVID-19 Wisconsin Business Recovery Calendar
This calendar is a list of all COVID-19 business recovery events in Wisconsin. Please use the searchable fields to find the event that is right for your small business, in your area.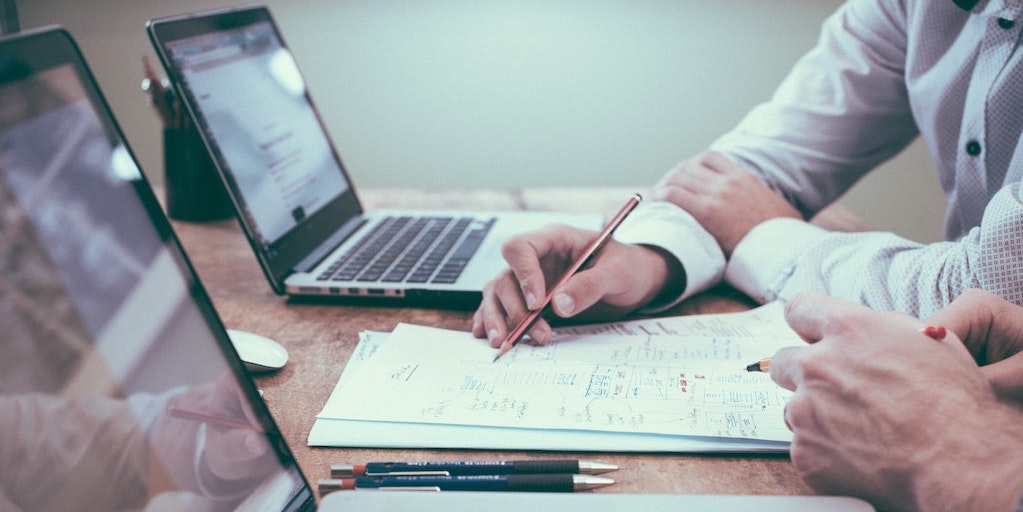 Federal Guidance
Federal guidance and resources to help your business respond to COVID-19. The agencies will be updating their pages regularly as regulations and processes change: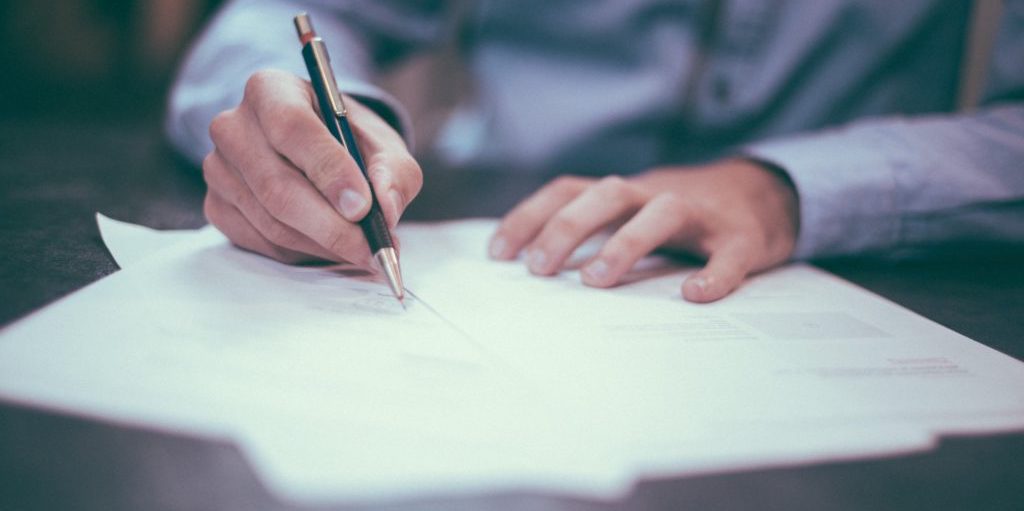 Wisconsin Resources for Businesses & Employers
For the most up-to-date information on COVID-19, visit Wisconsin's Department of Health Services website. To follow the statewide response, ​visit the inter-agency site.
Vaccines
Workplace Safety
Reopen Guidelines
PPE & Testing
Support Small Business

Main Street Marketplace: Connect to over 230 online small businesses across 34 Wisconsin Main Street communities, all in one marketplace.

COVID-19 Small Business Relief

USDA Business & Industry CARES Act Program: This program offers loan guarantees to rural businesses and agricultural producers that are not eligible for USDA Farm Service Agency loans. Deadline: Sept. 15 or until funds run out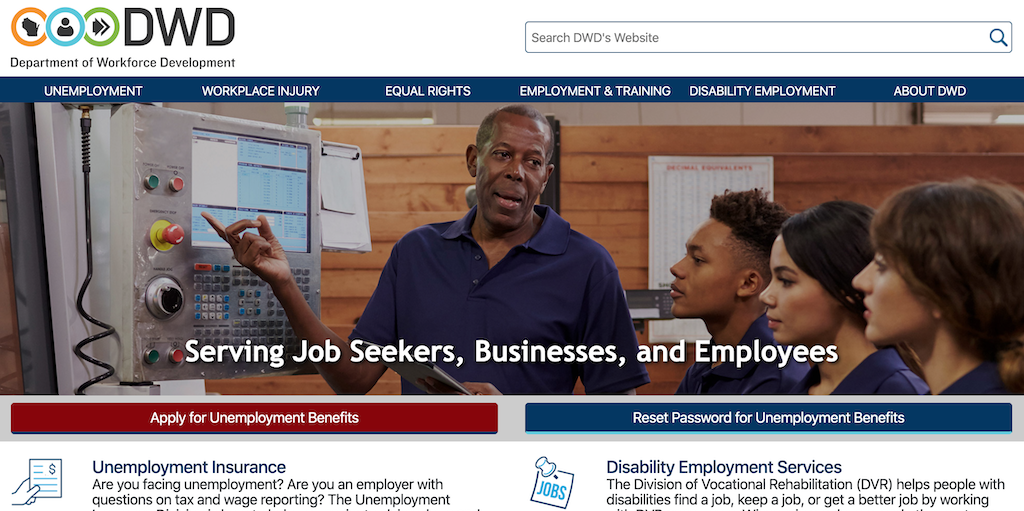 Unemployment
The Wisconsin Department of Workforce Development (DWD) is encouraging people to learn more about unemployment and apply online due to unprecedented call volume and tens of thousands of applications. DWD says over 98 percent of those who have applied through the website have been able to successfully start, complete and file their claim for unemployment benefits. Below are popular links to help answer your questions.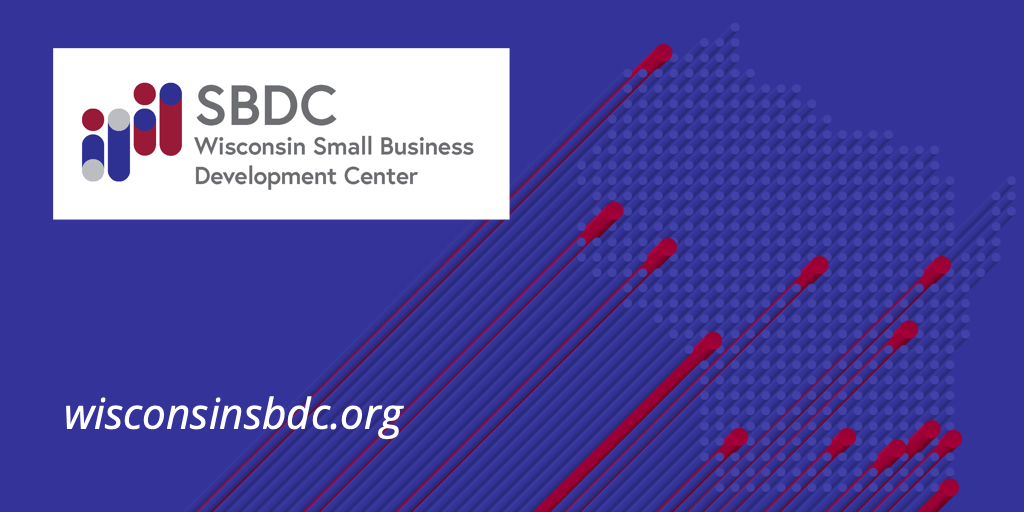 Still have questions?
If you still have questions about your small business, let us know.
Services
Find out more about all of the services offered by the Wisconsin SBDC Network, its consultants and valued partners.
Discover Our Services
Education
Explore all of the SBDC's events for prospective and current business owners looking to expand their skill set, network, receive guidance or connect to Wisconsin's entrepreneurs.
Explore Education