Throughout 2020, the Wisconsin SBDC's 40th anniversary, the network is shining a spotlight on the talented team that makes our work possible.
Year started with the SBDC: Marie began in a part-time SBDC role in 2008, then picked up a second part-time campus job in 2009. In 2011, she switched to a full-time position with UWL Records and Registration before moving back to the SBDC in September 2011. And she has been with the SBDC ever since.
Proudest work accomplishment: When she started with the SBDC, most tasks were still accomplished via paper. She mailed forms to clients or met with them in-person to obtain the intake forms. Marie was happy to lead the charge to the electronic intake client form which improved efficiency and was much less labor intensive, freeing up her time for other tasks.
Happiest when: READING! Marie loves to read and, while working in her yard, has been enjoying many audio books this summer, too. She is a champion at logic puzzles such as nonograms, and specifically Nonograms Katana. The grid in these puzzles needs to be either filled in black or left blank according to the clues in the margins. The puzzle solution ends up creating a picture.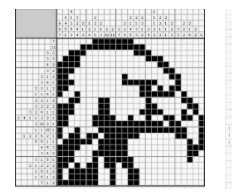 Something exciting happening at UW-La Crosse SBDC: The staff is busy moving to a new office location. Marie loves the planning and organizing required for the move. She said, "As a detail-oriented person, this is fun for me!" The new home of the SBDC will be in Wittich Hall and the staff expects to be moved in before the end of August.
Recommended program: Marie is currently enjoying the new Star Trek series, including Discovery, Picard and Lower Decks.
Something she enjoys about her job: As a detail-oriented person, working with the data involved in client files, reports and CenterEx is very rewarding to Marie.
Silver lining during COVID-19 pandemic: Marie has found that she is actually spending MORE time with friends now than before the pandemic hit. Previously she would meet with friends about once per month when everyone could make schedules fit to meet in person, but in the early months of quarantine, her friends began a weekly virtual chat. More recently, she is connecting with people even more via phone and socially distanced in the park.
Another silver lining to the pandemic: Working at home allows Marie to sit in an office with an open window while enjoying time with her cat, Willy. He loves to perch on his cat tree next to her desk, enjoying a nap or gazing out the window. Marie rescued Willy about 8 years ago and loves this sweet cat's companionship.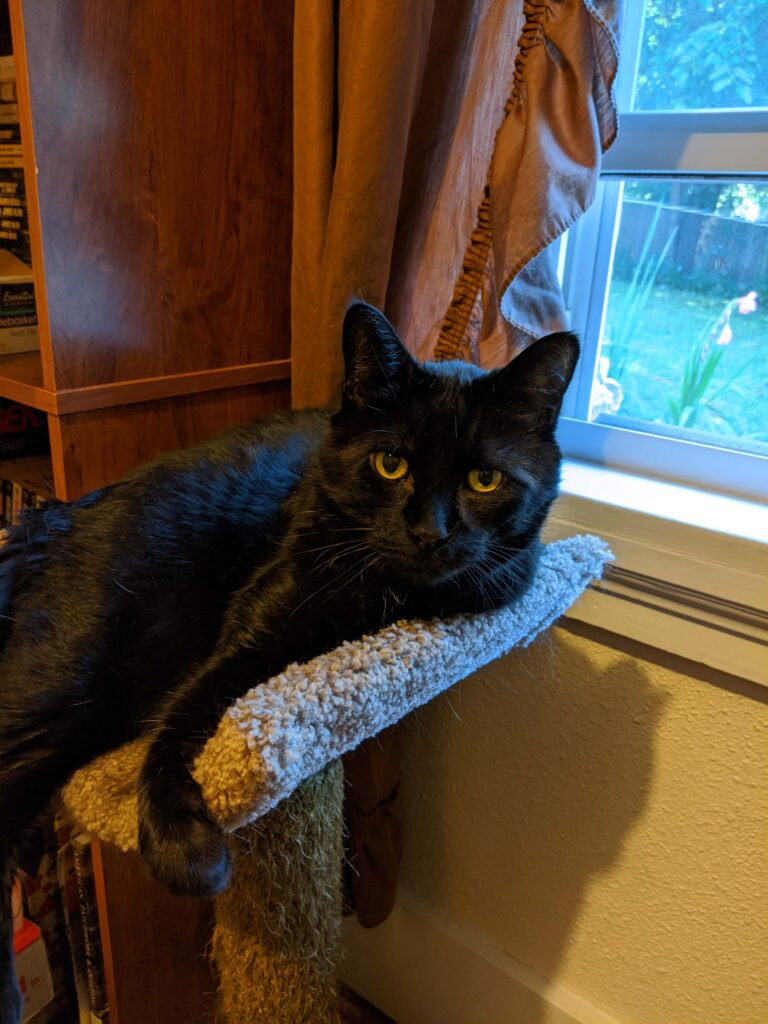 Quote from Anne Hlavacka, Center Director at UW-La Crosse SBDC: "Marie is a talented individual who continuously demonstrates her commitment to the small businesses we serve. She has been instrumental in our Center's ability to exceed performance expectations (over 520 clients served in 2019 (427 consulting related) – a 14% increase over 2018). One of Marie's notable talents is her use of electronic record keeping and interaction with our clients. Marie fosters innovation. She's embraced the new reporting systems developed by our state office and helps our office handle nearly all SBDC core filings electronically. We are very fortunate to have Marie as part of our SBDC team at UW-La Crosse!"
See all of our staff spotlights and 40th Anniversary celebrations, as well as all of our team bios across our 13 centers.